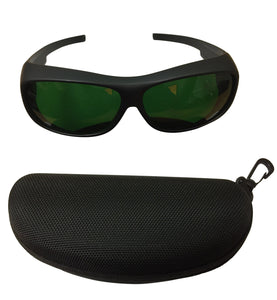 DON'T use here to make CHANGES.
Shipping in the USA
Our goal is to make sure your order is packed well and is shipped and delivered on time which is why we offer free priority shipping.
All orders will be shipped from the USA, Florida or New York depending on your location.
We usually process all orders within 1-2 business days but we offer expedited shipping as well that will be shipped within hours with expedited shipping.
We ship all our orders with USPS Priority mail so you should get it in 1-3 business days depending on your location.
You will receive an email with the tracking information so you can track the package to know when to expect it.
For all orders outside the USA
Please understand that it might take a bit longer to get delivered.
Before & After Purchase Customer Service
Your satisfaction is our satisfaction so please don't hesitate to contact us with any questions at info@laserfocusenergy.com
Cancelations
We accept cancellations with no fee as long the item has not been shipped.
Returns
We accept returns for all orders within 30 days of the purchase date.
All items must come back in its original packaging and accessories and in good/unused condition and must be received back at the warehouse within 30 days.
A $15 fee will apply plus up to 20% restocking fee may apply (depending on the condition it was returned).
The customer is responsible for return shipping.
In case if you receive your Item damaged, Please contact us within 3 days of delivery.
Warranty
All items are guaranteed by our 1-Year warranty, if there are any issues please contact us and we will repair/replace them free of charge.