Cold laser therapy
Cold Laser Therapy delivers non-thermal (non-heat) photons of light to the body to help heal injured cells, proven results for pain relief, inflammation, soft tissue, and skin injury therapy. the process is 100% safe and painless and effective natural healing, non-invasive, no side effects and no cross infection, security and stability of home laser as well as the exact effect of medical laser.
LEARN MORE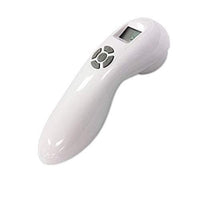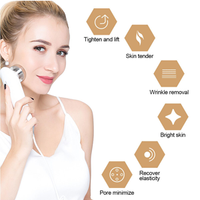 Radio frequency machine
Radio Frequency facial machine uses bipolar radio frequency to convert electrical energy into heat energy deep into the dermis to increase the temperature and accelerate the blood circulation of dermis and subcutaneous tissue, to shrink and tighten the skin collagen, stimulates and reshape the collagen to achieve multiple cosmetic effects.
Learn more
Hair regrowth laser
The Laser Cap Device uses the most powerful diode lasers indicated for the hair loss condition known as Androgenetic Alopecia. The 272 independent lasers are located in a sealed semicircle module which utilizes a lithium battery power supply and can be inserted into any hat/cap. So easy to carry, it is just like wearing a normal cap/hat. This portable device can be used at home or you can wear it during your daily work without disrupting your routine. Lasers are working under your cap while you go about your activities, striving to improve your hair quality and restore your thinning hair. The device compliments any form of medical treatment for hair loss as well.
Learn more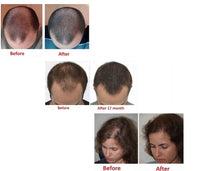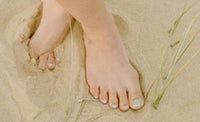 Nail fungus cleaner
This Nail Cleaning Laser Device is a simple and revolutionary product that kills fungus on the finger and toenails, with no pain or side effects, the process will not hurt or cause pain, no more embarrassing visits to the doctor, no more creams, sprays, prescriptions, or dangerous medicines, using it just minutes a day in the comfort of your home, you can get rid of toenail and fingernail fungus once and for all within months.
learn more
What Customers say
My doc recommended this unit, he says this does the same as the $15,000 ones sold at a convention he attended.

For aches (especially muscular) and pains this is wonderful. My husband also uses it for his mild nerve pain in his feet.

Josh L.
Works incredibly well for a injury. Several months ago my horse tossed me. I injured my knee and shoulder. Both were painful and restricted movement, particularly the shoulder. I learned about cold laser therapy from a friend who trains racehorses. Apparently vets use it extensively for injuries. I decided to try it and it was almost miraculous.

Kelly weber
After one treatment the pain was significantly reduced. I have used the recommended treatment pattern, 30 minutes a day for 10 days then 7 days off. I use the pulse setting on medium. I've done two treatment cycles on my knee, and it's almost back to normal. I've done one my shoulder, and the pain is much reduced. In both instances, the range of motion is better.

Abraham Shnur